"

Finally someone believed me, said 'what they said wasn't true, but you can't do it like them, you gotta do it like you'...and that's when I grew"
— Andee Joyce, "Can't See a Thing"
about andee joyce/normal fauna
Andee Joyce (who records under the name Normal Fauna) has been described as "the Hannah Gadsby of music." Her multi-octave, multi-textured voice is a crayon box with 300 colors, and her unforgettable performances make audiences dance, nod, clap along, laugh, and feel every dimension of her "alternate wiring" as a person on the autism spectrum. Her music is a joyous, rhythmically infectious celebration of difference and an open invitation for everyone to be everything they are.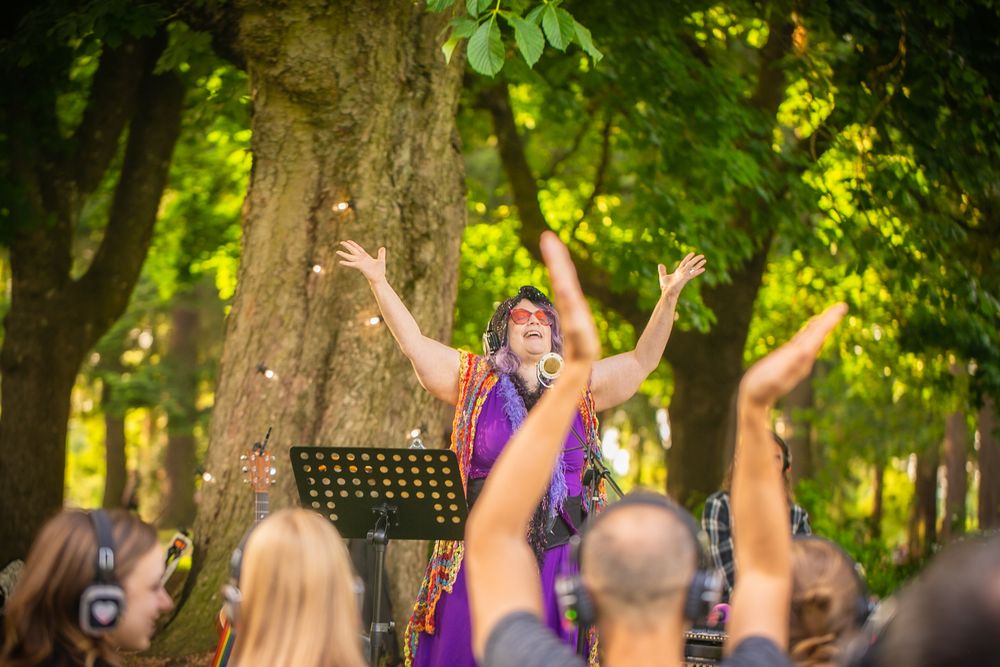 clip video
Just under three and a half minutes of Andee with guest fauna Chris Mitchell and Price Pdx on percussion, and Justus Reece on guitar. Excerpts from "Stuff My Hands Do," "Imagining Things," "I Feel Weird," "Ice Cream Antisocial," and "A Cat Named Frankenstein." 
full song live videos
An anthem of autistic pride, complete with flapping display -- or a song about gaslighting that's actually fun? Decide for yourself! Of all the performances of this song -- and there have been dozens! -- this might be my favorite, because the crowd was so alive to it and I was alive to them. Recorded at Cafe Artichoke, Portland, OR, 1/3/20.
tiny desk contest 2019 entry: "Brian Wilson is afraid of the Ocean"
contact andee joyce/normal fauna